Welcome to our Blog for TP Crete!
On this page, our employees and colleagues share their stories from Crete and their adventure.
Be prepared to feel the sand between your toes, the sun shining on your face and the warm winds on your skin.
Hear the greek music in you ears, the pita gyros on your plate and the beach just in front of you.
Meet Liva!
I could not be happier with my decision to start at Teleperformance Chania. In August 2020 I chose to pack 2 suitcases and move to Crete, Greece.
I had recently become a student, and had plans in advance for the 2nd sabbatical year, as I had become very tired of the school desk and the dull weather.
I heard about the job since a friend of the family works down here. She informed me that they were looking for a customer service employee in Crete. I applied and within 2 days I heard answers about that I had been offered an interview. Thursday, 2 days later I had my final interview where I was told I got the job!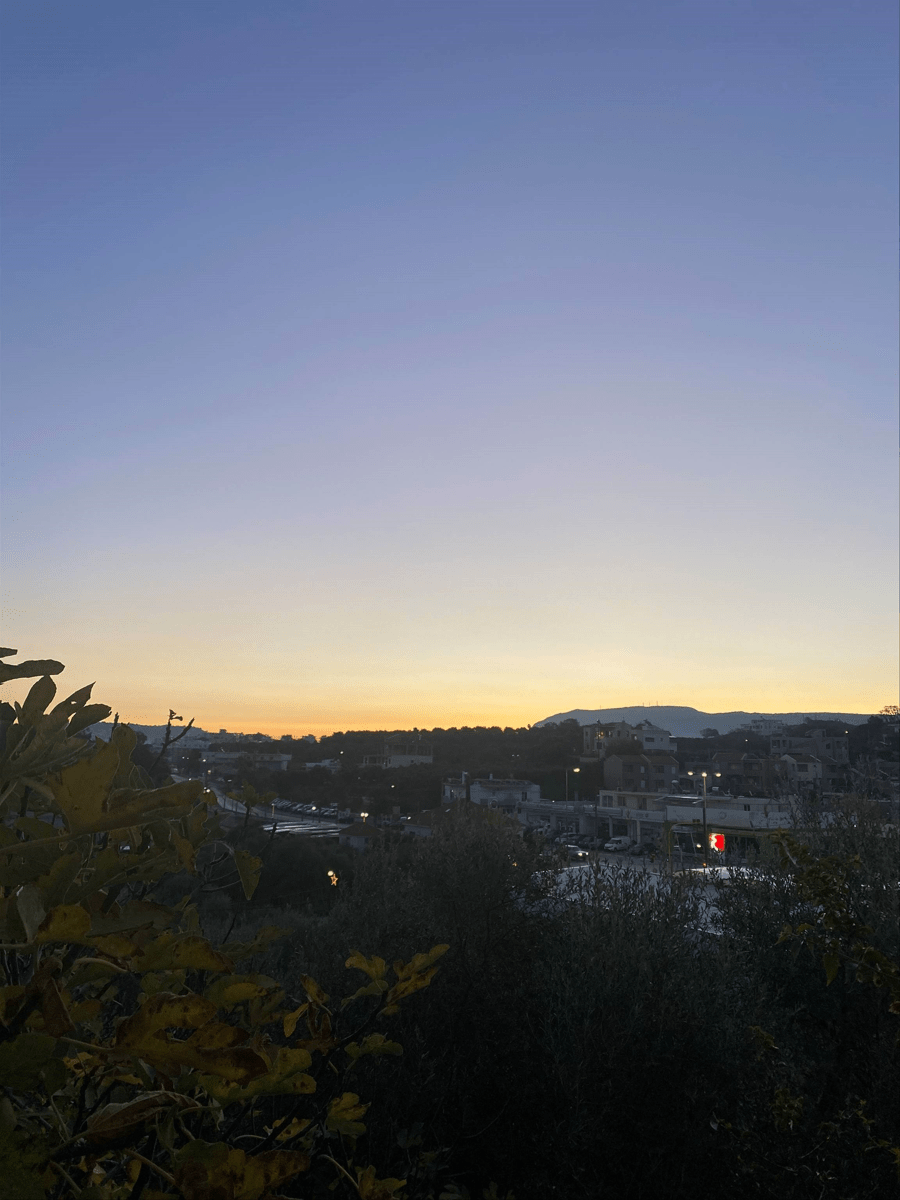 My biggest concern was that the job took effect on Monday and I therefore only had 2 days to pack up and say goodbye to my friends and family. It was overwhelming that this decision had been made in 1 week, but fortunately Teleperformance took care of the flight ticket, apartment and pick-up at the airport, which made the whole process a lot less pressured.
However, I did not realize that I would be so happy with my surroundings that my one year would quickly extend to two years.


It was hard to suddenly be completely alone in a foreign country, but it was like I was not alone. For around me, there were newcomers just like me and colleagues who had stood in my position and who were more than happy to welcome me. In such a large company with so many different projects, I constantly meet new people and make new friendships. Both in the office, but just as much in the private. I live in a Teleperformance building, and constantly get new neighbors who go from having a friendly conversation over a cup of coffee, to a long-lasting friendship.
One of the good things about working and living in Crete is that after a long day of work, we can end the day by sunbathing on the beach or going for a swim.
I have now been here for 7 months, and could not be happier with my decision to start fresh, in a new country. My friends and family in Denmark I often have contact with, and support me a lot in my decision to extend my stay. It also does not deter me from spending almost every night with my friends, making movie nights and eating a little too much candy, or emptying bags from a new shopping trip in Jumbo.
Not only have I developed a lot as a person, becoming more open and less restrained, my job has also given me more confidence and the opportunity to improve myself every day. I have learned a lot from my other colleagues, and still see how I develop professionally, but also by taking chances and management.
I look forward to another year down here, which will hopefully provide more opportunities to explore the island's many opportunities with my friends.
Liva Wammen
Customer Service Representative
Teleperformance Nordic

Meet Emma!
My journey started 5 years ago, I fell in love, and not just only with beautiful Greece but also with my boyfriend that I met here when I was on a vacation and so it begins, that's how I discover this amazing island Crete, Chania.
At first, I started to work with the locals, I was a host at a restaurant in Platanias, it was an experience, I got to know the Greek people and it was a lot different from working in Sweden, and then I found out about Teleperformance Nordic, this was the best for me, I got to work in a Nordic environment with the same conditions that I was already used with which made everything a lot more easy and understanding for me and when I finish my shift I felt that I came to Greece again, so in the end I got the best of two worlds.
Here at Teleperformance you are meeting so many different types of humans, all of us is coming for different reasons, that's one of the things I really like about working at Teleperformance, it's very interesting that all of us came her from different countries, to live and work abroad and to explore Greece, some of us came here alone, some with friends and then there is also many like me that came to Greece and having a family here.
Teleperformance has given me the opportunity to grow and develop, at first, I started as a customer service representative, I didn't know what to expect, I had never work with something similar so I was a little bit scared in the beginning of how its going to be. But it turned out very good, and I learned so many things from this.
I had a great education before I started and good support from Team leaders and agents, everyone was very supportive.
Today I work with recruitment, its really instructive and I love my work, every day gives me new opportunities and I'm looking forward to develop even more at Teleperformance.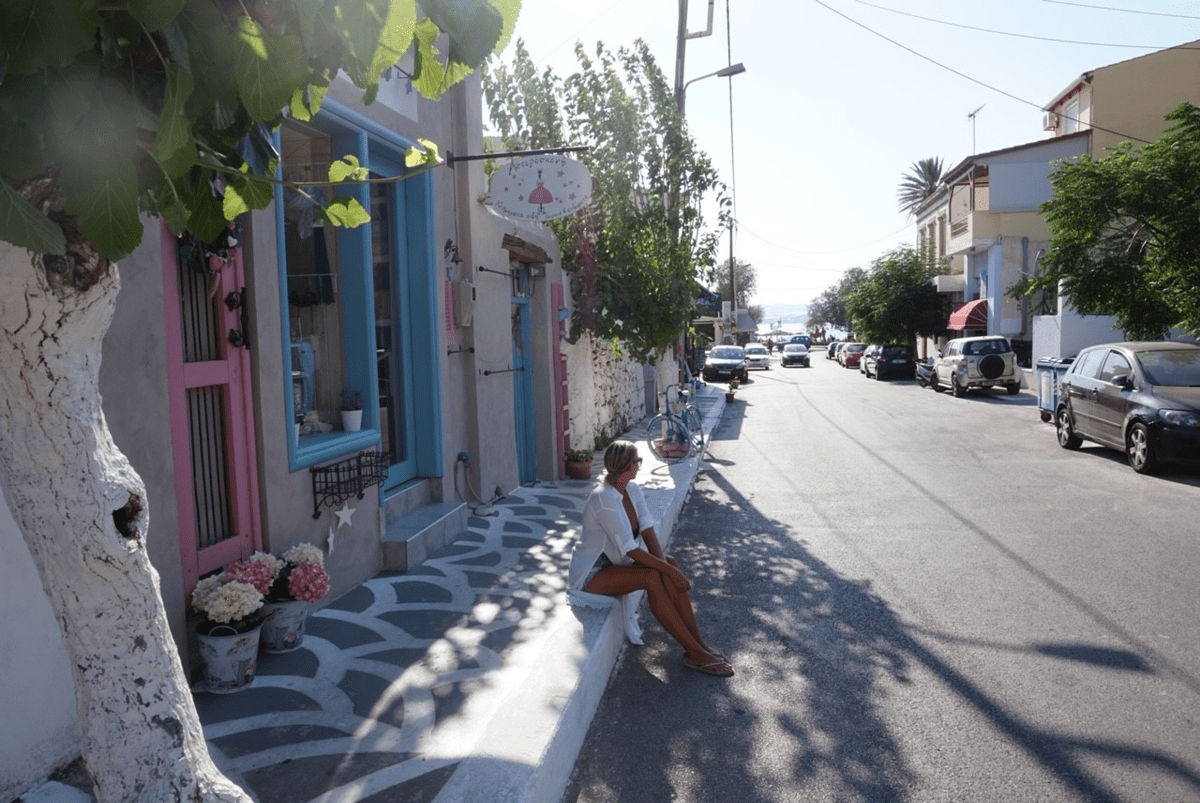 The biggest difference from working abroad compare to Sweden is after work, there is so much more things do to, just having a walk at the beach, enjoying a bath after work, the sunsets in Crete is just absolutely amazing, Greek food, culture, always people outside going for a coffee or dinner, it doesn't matter if its Monday or Saturday people is always out.
I found it that I have so much more quality of life here compared to Sweden.
One thing that normally is difficult moving abroad is that after a while you will always miss some things from your home country, but working at Teleperformance has made me feel that every day I still have some kind of connection, Teleperformance has made me feel like home in Greece. Today I have my own family here, with my husband we have our beautiful little daughter that is 20 months and off course my big Greek family. 😊
Every day is journey, and this is mine. 😊
Emma Elgström

Nearshore Recruiter
Teleperformance Nordic
Meet Jessica!
In February 2018, when I was 18 years old, I decided to take a giant leap and move from Sweden to Crete. The reason behind this decision was that I, in many ways, felt stuck. At work, in my personal relationships, in my free time.. I just wasn't going anywhere. I felt like I was in need of a complete change. When my current employer offered me the opportunity to use a relocation package and move to Crete, there was nothing holding me back.
One year and nearly 9 months later, I have absolutely zero regrets! It really is incredible how much my life has changed and how different day-to-day life is here compared to Sweden. Today I live in central Chania together with my boyfriend, whom I actually met down here. Time goes by so much faster because I always have something to do, see and explore! As soon as I get off work, I feel like I'm on vacation, no matter if it's in the middle of the week or the weekend.
But most of all, I have grown as a person since moving here and it also really boosted my career. I have gained new confidence and belief in myself which has been rewarding in a lot of ways: in 2018, I was awarded Employee of the Year and this year, I was awarded Teamleader of the Year during Teleperformance Chania's three-year celebration in September 2019!
Moving abroad is a huge step and in order to make it feel like home there are a lot of things that need to come together in a good way. When I moved here, I felt a huge relief in knowing that the trip and the living arrangements were all fixed for me. I didn't need to worry about who to contact or where to go, which was especially helpful being in a foreign country I knew basically nothing about.
The entire integration process was great: I moved into a collective living area where most of my new colleagues were already living and from day one this really contributed to the feeling of being at home.
My new teammates welcomed me in such a warm way that I instantly felt like "one of them." During the first period, it was great to have such a safe support system to lean on. Having colleagues close by that have recently or previously gone through the same process of deciding to move abroad, learning the job and getting to know the new culture really helped. It also made it very quick and easy to get to know people and find a lot of different things you can do in your time outside of work.
There are so many gorgeous beaches to see, beautiful nearby cities to visit and the nature is incredible. If you enjoy laying on the beach all day to maximize your tan or if you prefer going on hikes through nature, there is something to do for everyone. Some of my personal favorite locations are Seitan Limania Beach and Rethymno, because I enjoy both a beach with beautiful scenery and a cozy, sweet city.
I am very grateful to myself for having the courage to move here, but also to Teleperformance for treating me so well and giving me the encouragement and tools I needed to grow within the company.
Taking on this challenge really is one of the greatest things I have ever done. It's incredible how well you can succeed when you believe in yourself and when you're provided the right tools.
Jessica Jansson
Supervisor



Meet Johanna
Why should you consider living and working abroad? Meet Johanna!
Meet Frida
I moved to Crete in April 2018 when I was 19 years old to start working at Teleperformance in Chania. I had just come home to Sweden from a long trip in Asia and felt that I wanted to get a chance to come back to the heat when I saw the ad from TP and decided to take the chance.
Now I have lived and worked in Crete for a really long time and have never regretted my choice to move to Crete, it really feels like I found my home!

I had no particular thoughts or expectations about the job as a customer service employee or how Teleperformance would be - I was simply a little afraid that I would be disappointed when I came here if my expectations turned out to be too much. Instead, I was extremely surprised, both by the colleagues and the company itself, with all the benefits and development opportunities available.
I started to work as a customer service representative and did that for about a year but now I work with recruitment. It is incredibly fun to be able to grow in the company and develop more and more every day. It is really motivating to know that you can grow in the company if you do well and when you move back home you have built up a lot of experience.

To move completely by yourself to a new country where you do not know anyone is very special, everyday life suddenly becomes so different compared to life in Sweden, in a positive way. My everyday life at home in Sweden was far from the everyday life I have today, even though I work almost as much here as I did at home in Sweden.

The biggest difference is life outside of work - I have so much more to look forward to when I live here in Crete and you do not have to wait for a weekend or better weather to find something that you often do in Sweden.
It is very special to be able to go swimming in the sea, eat Greek food or just enjoy the last hours of the sun on a very ordinary day, almost all year round.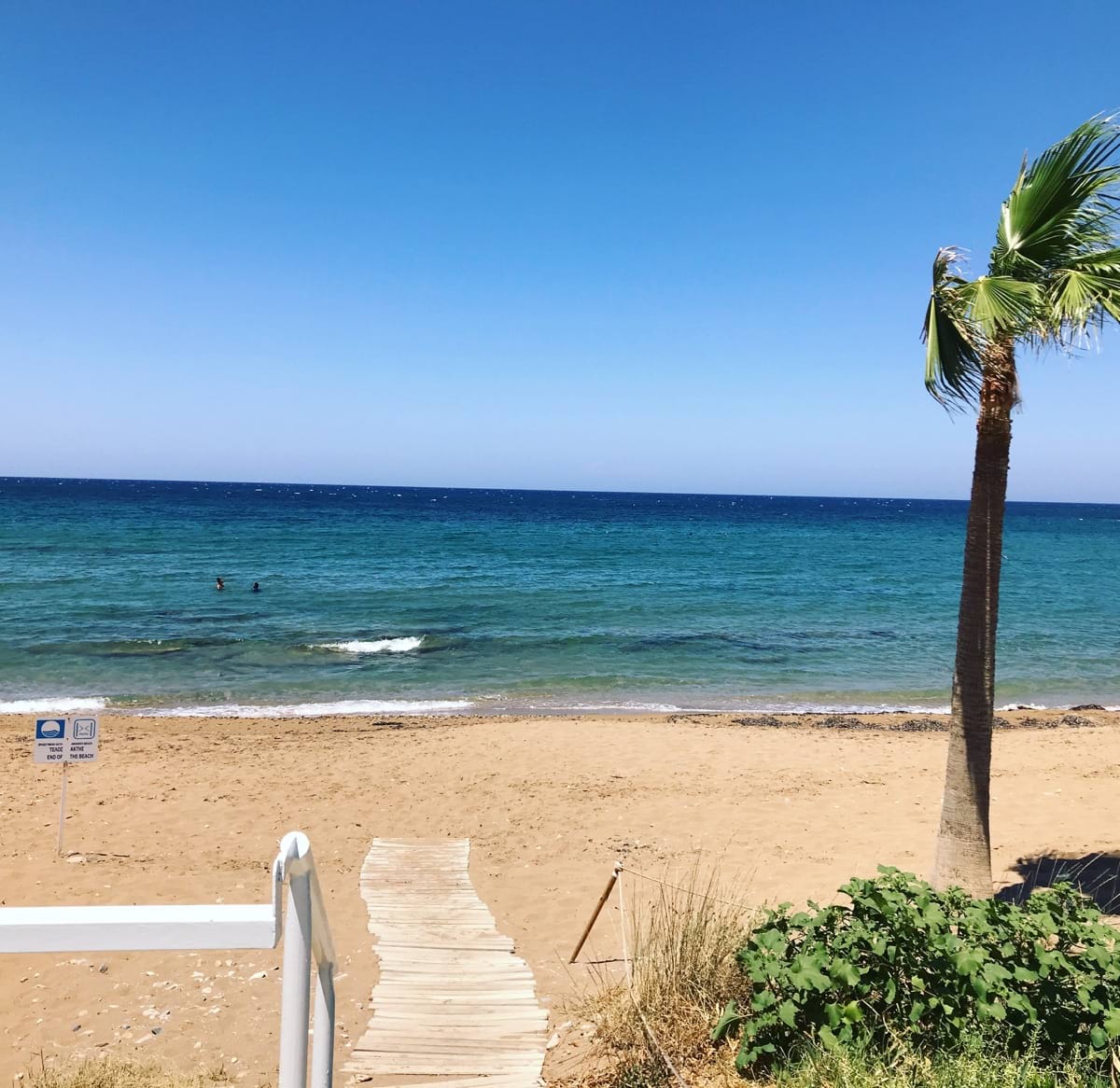 Teleperformance helped me get a really good start!

Even before I went down to Crete, I got help from the recruiter who booked a flight ticket and sent info on everything that could be good to think about when moving. When I then landed at the airport in Chania, me and my colleagues were picked up by other colleagues from Teleperformance who drove us directly to our respective local accommodation.

I shared an apartment with two colleagues during the first few months, which was very pleasant for me. It was incredibly fun and exciting to live so close to someone else who had made the same choice as yourself to move to another country, but it also felt safe in the beginning as we all three were completely new in the country and at work.

In our apartment we each had a bedroom with its own balcony and we shared the kitchen, bathroom and washing machine. In addition, we had walking distance down to a beach and the office was only 10 min away by car. For us, this worked just as well.

It didn't take long for me to feel at home, it feels like everything is getting so much more intense here. Even after a few days with the colleagues I lived with, it felt like we had been friends for a long time. Also, it didn't take long to find for a day-to-day life, routines and socializing outside of work.
My training group also became a great safety when we helped each other, both in the training and at the beginning of the job, before feeling comfortable in all systems, products and routines at work. Outside of the job, we also hung out a lot during the first time, while getting to know our other colleagues.
Today I live with my boyfriend that I met here. We have an apartment just some minute from the beach in a tourist area called Agio Apostoloi, the same area I used to live with my colleagues. The area has a perfect location in my opinion, it's close to Chania town, to Teleperformance office, nice restaurants and much more! I feel really lucky to have my life here, I am always on vacation, you could say.
Frida Svensson
Nearshore Recruiter
Teleperformance Nordic