I moved to Crete in April 2018 when I was 19 years old to start working at Teleperformance in Chania. I had just come home to Sweden from a long trip in Asia and felt that I wanted to get a chance to come back to the heat when I saw the ad from TP and decided to take the chance.
Now I have lived and worked in Crete for a really long time and have never regretted my choice to move to Crete, it really feels like I found my home!

I had no particular thoughts or expectations about the job as a customer service employee or how Teleperformance would be - I was simply a little afraid that I would be disappointed when I came here if my expectations turned out to be too much. Instead, I was extremely surprised, both by the colleagues and the company itself, with all the benefits and development opportunities available.
I started to work as a customer service representative and did that for about a year but now I work with recruitment. It is incredibly fun to be able to grow in the company and develop more and more every day. It is really motivating to know that you can grow in the company if you do well and when you move back home you have built up a lot of experience.

To move completely by yourself to a new country where you do not know anyone is very special, everyday life suddenly becomes so different compared to life in Sweden, in a positive way. My everyday life at home in Sweden was far from the everyday life I have today, even though I work almost as much here as I did at home in Sweden.

The biggest difference is life outside of work - I have so much more to look forward to when I live here in Crete and you do not have to wait for a weekend or better weather to find something that you often do in Sweden.
It is very special to be able to go swimming in the sea, eat Greek food or just enjoy the last hours of the sun on a very ordinary day, almost all year round.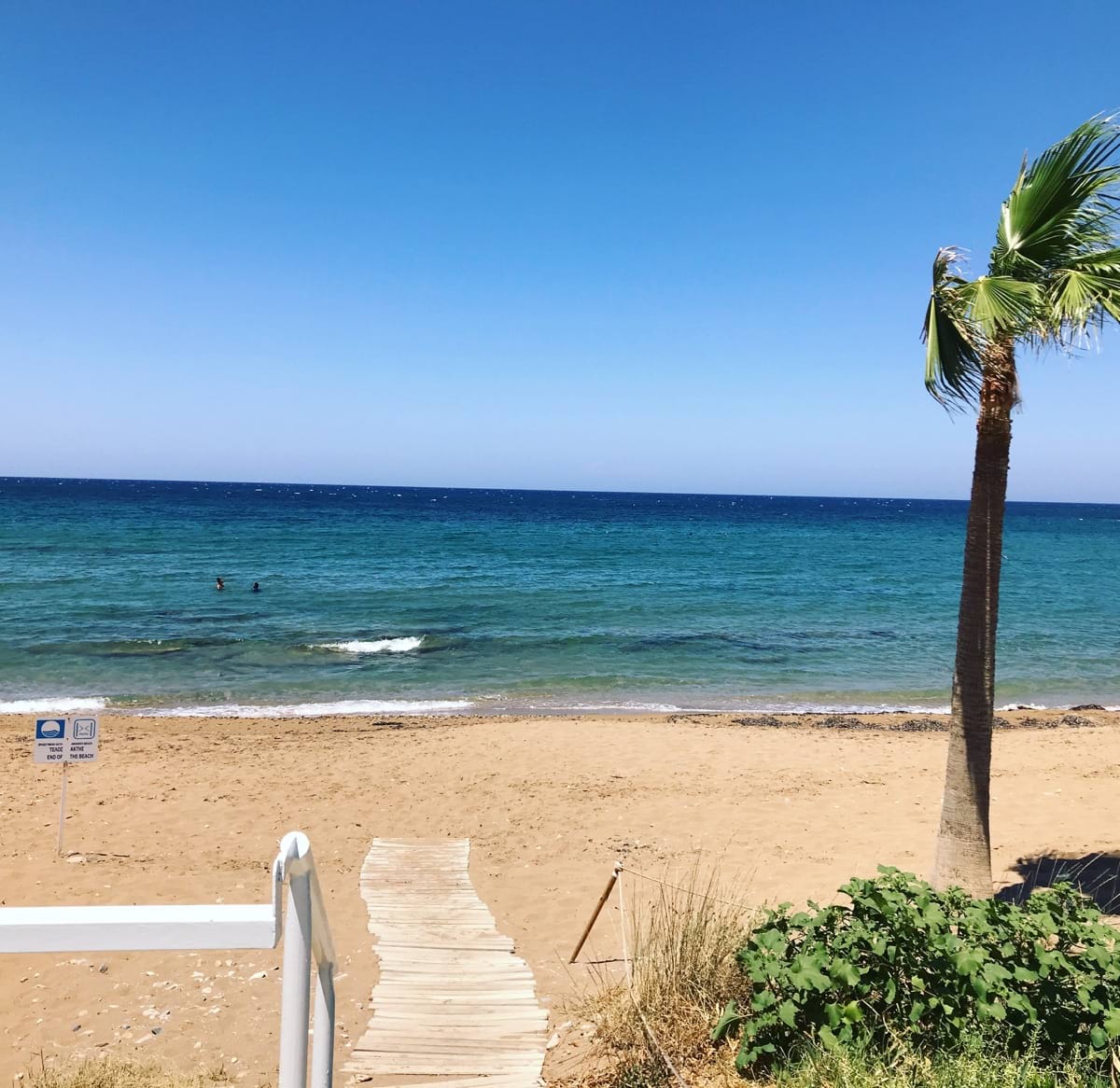 Teleperformance helped me get a really good start!

Even before I went down to Crete, I got help from the recruiter who booked a flight ticket and sent info on everything that could be good to think about when moving. When I then landed at the airport in Chania, me and my colleagues were picked up by other colleagues from Teleperformance who drove us directly to our respective local accommodation.

I shared an apartment with two colleagues during the first few months, which was very pleasant for me. It was incredibly fun and exciting to live so close to someone else who had made the same choice as yourself to move to another country, but it also felt safe in the beginning as we all three were completely new in the country and at work.

In our apartment we each had a bedroom with its own balcony and we shared the kitchen, bathroom and washing machine. In addition, we had walking distance down to a beach and the office was only 10 min away by car. For us, this worked just as well.

It didn't take long for me to feel at home, it feels like everything is getting so much more intense here. Even after a few days with the colleagues I lived with, it felt like we had been friends for a long time. Also, it didn't take long to find for a day-to-day life, routines and socializing outside of work.
My training group also became a great safety when we helped each other, both in the training and at the beginning of the job, before feeling comfortable in all systems, products and routines at work. Outside of the job, we also hung out a lot during the first time, while getting to know our other colleagues.
Today I live with my boyfriend that I met here. We have an apartment just some minute from the beach in a tourist area called Agio Apostoloi, the same area I used to live with my colleagues. The area has a perfect location in my opinion, it's close to Chania town, to Teleperformance office, nice restaurants and much more! I feel really lucky to have my life here, I am always on vacation, you could say.
Frida Svensson
Nearshore Recruiter
Teleperformance Nordic