Vi søger nye medarbejdere til flere forskellige kunders frontline, samt chat eller e-mail.

Vi leder efter vores nye kolleger, både dig som er træt af at få afslag efter afslag på grund af alder, blive jaget af jobcenteret eller af at gå hjemme og glo. Du er også velkommen hos os hvis du vil have et sabbat år fra studierne og dig, som gerne vil arbejde med kundeservice de næste mange år. 
Bare du har lysten og motivationen til at arbejde i et fantastisk team og løse kundernes problemer med et smil, så er du velkommen her hos os!
Lyder det som dig, så har vi også jobbet!
Vores arbejdstider:
Er primært i dagtimerne, men enkelte projekter er til kl 19. Det ruller i vagtplan. 
Startdato: løbende
Løn: grundløn 120 kr i timen + tillæg og bonus
Stillingen
Som kundeservicemedarbejder har du et stærkt servicegen, og er det dit job at betjene og servicere vores kunder på den bedst mulige måde. Opgaven omfatter primært kundeservice via telefon, men kan også indeholde velkomstopkald, e-mail og chat.
Hvis du har erfaring fra kundeservice, er det helt klart en fordel, men ikke et krav.
Din profil
Du er den person, vi leder efter, hvis du:
brænder for at levere en exceptionel god kundeservice
med empati kan sætte dig ind i kundens behov
arbejder godt selvstændigt, såvel som i et team
trives i et dynamisk arbejdsmiljø
er målrettet og resultatorienteret
taler og skriver dansk samt et godt engelsk
er vant til at arbejde med pc og lærer nye systemer hurtigt
Teleperformance tilbyder
I Teleperformance er kundeservice en vigtig del af vores kerneforretning, og derfor investerer vi i vores medarbejderes faglige og personlige udvikling.
Du får, under dit introforløb, en grundig oplæring i op til 2 uger. Du vil, som en væsentlig del af din hverdag, få løbende feedback og coachings sammen med din teamleder. 
Vi tror på, at glade medarbejdere skaber de bedste resultater. Derfor har vi stort fokus på en god og motiverende arbejdskultur, hvor der er plads til forskellighed, og hvor der samarbejdes på kryds og tværs.
Tonen er uformel, og du vil opleve, at du hurtigt kan gøre en forskel og sætte dit individuelle præg på arbejdet og fællesskabet.
Du får en arbejdsplads, der investerer i din professionelle og personlige udvikling. Du vil få en række værktøjer og kompetencer, som du kan bruge i hele dit liv og din karriere. Der er også mulighed for at følge en af de forskellige karriereveje i virksomheden, både nationalt og internationalt.
Personalegoder
Hos Teleperformance tilbyder vi dig en række personalegoder, som eksempelvis pension og en kantineordning hos Meyers kantine, og der er naturligvis adgang til varme drikke, frugt og uendelig mange smil og godt humør  .
Interesseret? Søg straks, da vi skemalægger samtaler og ansætter løbende.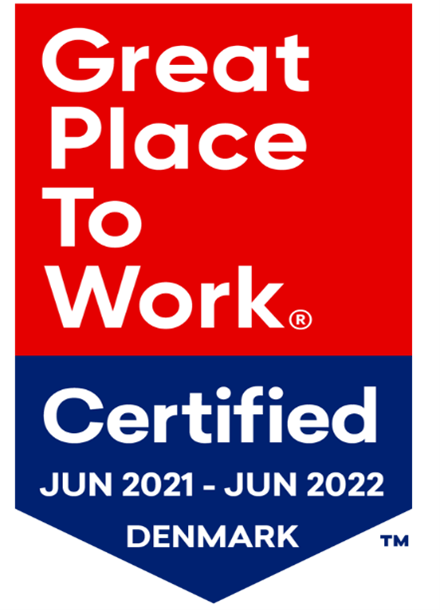 Teleperformance, the global leader in outsourced omnichannel customer experience management, serves as a strategic partner to the world's leading companies in a wide variety of industries. Its customer care, technical support, customer acquisition, consulting & analytics, digital integrated business service solutions and other high-value specialized services ensure consistently positive customer interactions that are reliable, flexible and intelligent. The company has established the highest security and quality standards in the industry and uses proprietary deep learning technology to optimize flexibility on a global scale. The Group's 300,000 employees, spread across nearly 80 countries, support billions of connections annually in 265 languages and enhance the customer experience with every interaction.
Additional information
Remote status

Flexible remote
Or, know someone who would be a perfect fit? Let them know!