TP Sweden
·
Stockholm
·
Hybrid Remote
Dansktalande kundservicemedarbetare till Synsam
Kan du flytande danska, motiveras du av att hjälpa människor och drivs du av ständig utveckling?
Teleperformance söker nu en dansktalande kundservicemedarbetare till Synsams kundservice.
Vad vi erbjuder dig
Många interna utvecklingsmöjligheter
Personalaktiviteter,event och roliga tävlingar
En glädjefylld arbetsplats med fantastiska kollegor!
Friskvårdsbidrag, rikskortet samt andra förmåner
Lön enligt kollektivavtal 
I och med rådande situation finns möjlighet för arbete hemifrån (Alltså kan du befinna dig vart som helst i Sverige)
Om klienten och vem vi söker
Synsam är en optikkedja som har omkring 500 butiker i hela Norden. Synsam erbjuder glasögon, linser samt bågar och nu letar vi efter några personer till deras danska kundservice. Vi letar efter dig som tar service på allvar, älskar att interagera med människor via telefon och mail och vill göra någon annans dag lite enklare! 
Som person är du förmodligen lugn, mogen och har ett naturligt intresse av att hjälpa andra. Att överträffa våra kunders förväntningar är vårt mål varje dag och vi ser gärna att du brinner för att göra det lilla extra.
Dina arbetsuppgifter inkluderar att ta emot inkommande samtal samt mejl från kunderna. Det kan vara frågor rörande bl a linser, abonnemang eller synundersökningar.  Det krävs att du är flytande i danska i både tal och skrift.
Öppettider
Måndag - Fredag: 09-19
För att trivas på Teleperformance
Du uppskattar att jobba på en energifylld arbetsplats och ser gärna problem som en spännande utmaning. Teleperformance är ett snabbt växande företag där individer som skapar resultat har goda möjligheter till avancemang både i Sverige och internationellt, du motiveras och värderar därför personlig utveckling.
I rekryteringsprocessen genomför vi obligatoriska bakgrundskontroller på samtliga kandidater och fullständiga gymnasiebetyg krävs. 
Fraud Warning: Teleperformance hiring managers only use @Teleperformance.com email addresses to contact you.  If you receive emails from Teleperformance hiring managers from any other addresses or personal email accounts, please contact us at rekrytering.stockholm@se.teleperformance.com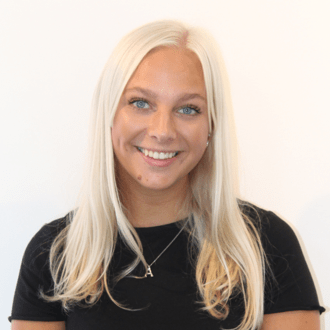 About Teleperformance Nordic
Teleperformance Nordic is part of the multinational Teleperformance, which is the largest company in the industry worldwide, with more than 420,000 employees throughout the world.
We are disrupting and transforming the industry for more than 40 years. Our job is to connect the most prominent and most respected brands on the planet with their customers, bringing solutions and always making sure that each interaction matters.
TP Sweden
·
Stockholm
·
Hybrid Remote
Dansktalande kundservicemedarbetare till Synsam
Kan du flytande danska, motiveras du av att hjälpa människor och drivs du av ständig utveckling?
Loading application form